Current Rules and Sweepstakes
Subject to change, so please check back regularly.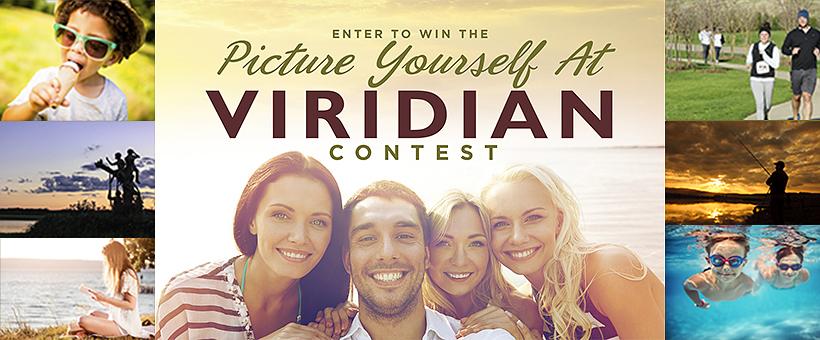 Picture Yourself in Viridian
Now until August 31, 2017
You could win $1,000 in camera equipment from Arlington Camera!
Do you love lounging by the pool? Maybe you're always up for a challenge at the Sailing Center? Or maybe you simply love your morning walks on miles of hiking trails. Whatever you love doing at Viridian, we want to know about it!
Here's how you enter:
- All participants must take 4 photos representing your favorite ways to "Make a Splash", "Get Physical", "Be Social" and "One with Nature"
- Post all 4 of your photos on our Facebook page with an image for each of the four categories above (submit together)
- Make sure you include #PictureYourselfinViridian with your post.
You don't even have to be a resident to participate. Simply join us for one of our monthly Artisan Markets or watch an exciting sailboat race on Lake Viridian. With so many opportunities to have fun at Viridian, the possibilities for those winning photos are endless!
For more information please contact:
Debra Meers @ 817-200-6543